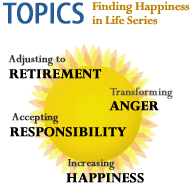 ** New Presentation **
CREATING AN OPEN OPTIMISTIC OUTLOOK ON LIFE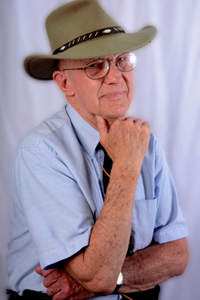 Photo by Delali Agawu
"The issues that Jules focuses on are those that people of any generation living today would care about. The diverse body of his learning, educational experiences and social involvement gives Jules a wealth of material to draw on in making the issues of our day come alive for those who hear him."
Joel Savishinsky, Ph.D.,
Author of Breaking the Watch: The Meanings of Retirement in America

Background & History
Formal Education:

B.A. Degree, St Lawrence University
M.S. Degree, Indiana University
Graduate courses The University of Rochester
Ph. D Degree, The Maxwell School of Citizenship and Public Affairs, Syracuse University
Professional Teaching Experience
Indiana University Experimental High School with Dr. Robert Osborne
Public High Schools in N.Y.S. for 6 years Grades 9-12
Syracuse University, Teaching Assistant, for 3 years Public Affairs Program with Dr. Donald Meiklejohn
Clarkson University, Instructor in History and Sociology
Ithaca College, Assistant Professor of Education and Associate Professor of Sociology
Visiting Faculty Member
Cornell University
The University of Prince Edward Island, Canada
Elmira College (Graduate Division)
Tompkins-Cortland Community College (Fire Science Program)
Special Awards, Certificates, Achievements
Inducted into Phi Delta Kappa (National Education Honorary)
Graduate School Scholarship, Indiana University
New York State Permanent Certification (Social Studies, Grades 8-12)
Member of the Board, The Center for Religion, Ethics and Social Policy, (CRESP) at Cornell University
Co-founder (with Professor Milton Konvitz, Professor Harrop Freeman, Professor Harvey Fireside) of the Southern Tier Chapter of the American Civil Liberties Union (ACLU) and first Chairperson.
Chairperson (elected twice by faculty) of the Ithaca College Chapter of the American Association of University Professors (AAUP)
Chairperson (elected twice by faculty and students) of the Sociology Department at Ithaca College
Certified Trainer. Basic and Advanced Worships. Alternatives to Violence Program (AVP)
Certified Firefighter. Basic Courses and courses in Pump Operations, Driving, Tankers and Pumpers.
Recipient: Financial Awards from the Carnegie and Ford Foundations.
Work Experiences and Service to the Community
During high school:

farm worker
private chauffeur
part time over-the-road truck driver
volunteer firefighter

During the 4 years--University:

volunteer firefighter
Ordinary Seaman in the U.S. Merchant Marine working on oil tankers out of home port Bayonne, New Jersey
Chair, American Red Cross Blood Bank @ University

Post University:

U.S. Army, Military Police Corps, lst Lt.
Volunteer Firefighter
Ambulance Driver
Hospicare Volunteer
Public School Bus Driver
Private Counselor (couple counseling)
Public Speaker, Artist (Oil Paintings). Click here to see paintings.