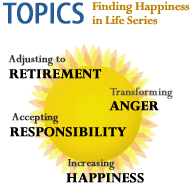 click links in Sun
New Presentation June 2013
THE SYNERGISTIC SOLUTION
Presentation June 2012
CREATING AN OPEN OPTIMISTIC OUTLOOK ON LIFE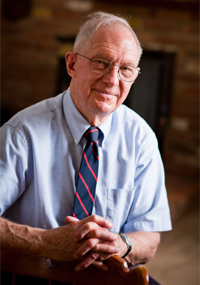 Gary Hodges Photo January 2012
"Dr. Jules Burgevin is something akin to a lightning bolt to your mind. There are so few people in this world who can awaken the best in others, and Jules is truly one of them. His presentations are like a great book that you don't want to end. He is thought and heart-provoking, not someone to simply watch and hear. An unforgettable experience and an unforgettable man."
Betty Sickelco J.D.
Attorney
Springfield, Massachusetts
Introducing
Dr. Jules Burgevin:
You will like him. He is very sincere and he is very funny. When you hear him speak you will think he is speaking directly (and only) to you. He will convince you to become very focused, very quickly. You will learn many ideas that you can put directly into the everyday actions and experiences of your life. You will learn how to change, . . . learn how to balance. . . how to be full of "mindfulloveness", how to live with integrity and dignity and honesty and respect. . . and kindness. You will learn how to listen to each fascinating story that each person has to tell----stories which you can always learn from because we are all equal and we each have a uniquely different story to tell. You will discover why "Nothing ever dies." (Walt Whitman). You will realize that most of life has to do with "caring." (That our concerns for others can be easily extended and just to know that some one cares can be enough.) You will know soon that boredom is always a choice. You really will discover that the choices we make and the actions we take----which bring pain to others-----like shutting others we love out of our lives---hurts us as much as--- it hurts others. Perhaps you will discover that "violence ends where love begins" and "happiness starts in loving hearts" . It all depends on your interests and it all depends on "what you make out of what you are made of." It depends upon how open you are to discovering, to learning new ways to view experience.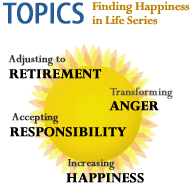 The four primary presentations
are part of the FINDING HAPPINESS IN LIFE SERIES. If you take a few moments to click into the sun you will discover that each of these presentations are outlined for your information. It may vary but the real substance of each is there. And prior to each presentation Jules Burgevin will distribute an outline to each persyn and thus: (1) Everyone is on the same page; (2) notes can be made for the purposes of questions; and (3) the outline will serve as a future resource so that individuals may take along ideas that can be put into actions . . . and then reviewed again.
AN OPEN INVITATION:
If you have an interest in Jules creating a special
OIL PAINTING
for you to hang in your apartment, home, office---or to give to someone you love as a gift----and you have photographs or sketches of the subject---- or would like Jules to photograph or come sketch what you desire---contact him directly. He will take time to begin and complete your painting in his beautiful art studio. Standard size oil paintings 20x24 or 24x36. Special size framing on request.
---
On Monday, March 23, 2009--- at the Regional Staff Development Day of the GST (Greater Southern Tier) BOCES, Haverling High School Auditorium, Bath, N.Y. Dr. Jules Burgevin gave a presentation from 8:30 A.M. to 11:30 A.M. on "Increasing Happiness in Life."
"I was late to the workshop on March 23rd and I really had no desire to be there. My music collegues and I had just come off of an all-county weekend and as I looked around the auditorium at their faces I knew they felt the same. I finished my coffee, checked my BlackBerry and finally decided to tune in...I'm so glad I did. Jules was speaking about something called the Energy of Love, something I had never heard of before, but I listened to him because he was so passionate about what he was saying. As I sat there in the auditorium I thought about how this kind of energy could change not only my everyday interactions with my students but my interaction with the world as a whole.
This encounter caused me to realize that the way I react to and interact with my students has a greater effect than I first realized....even as a veteran teacher. To be loved by a human being unconditionally, without pretense or expectation is a gift or energy, if you will, that I desire to give not only to my students but to everyone who crosses my path in life.
Thanks Jules for being present when I wasn't, it has really affected how I look at people and how I view my gifts as a teacher."
Carina Telesca
Vocal Music Director
Alfred-Almond CSD
TO CHECK OUT ADDITIONAL TESTIMONIALS FOR KEYNOTES, COLLEGE AND UNIVERSITY PRESENTATIONS AND PUBLIC SCHOOL PRESENTATIONS GO TO TESTIMONIALS ON THE NAVIGATIONAL BAR.
"GREETINGS FROM JULES AND PATTI"
Photo by Susan Dosch. July 5, 2013